MoBULL Meals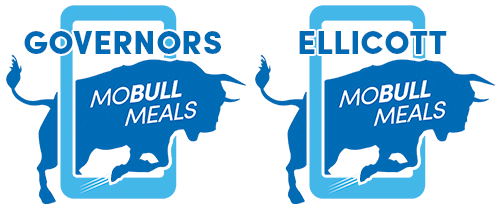 Students may order packaged meals daily from MoBULL Meals using the GET app on your mobile device or online at myubcard.com/GET. Orders must be placed one day early, and the order will be available for pickup at the location specified the following day based on the times below. So for example, orders placed on Tuesday by 5pm will will be available for pickup on Wednesday at the specified times.
Please note that the MoBULL Meals operations may indicate "Closed" but are accepting orders. Tap on the location, then tap on the date and time to select and confirm the 2pm pickup time.
How to Use the GET App:
Download instructions can be found at myubcard.com/account. Remember to connect to Eduroam to access the campus wifi. If you do not have a mobile device, email us at ub-dining@buffalo.edu.
Placing Your Order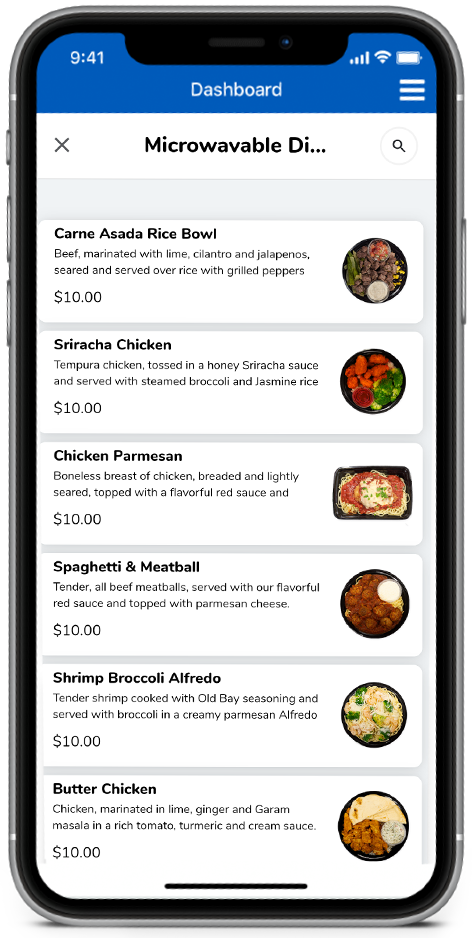 Orders can be submitted on GET between 5pm-midnight for pickup the following day. Please refer to GET for specific meal options.
You will be able to to order the following:
A packaged Breakfast – complete with cereal cup/milk, fruit, muffin & bottled juice
A packaged Lunch – choice of sandwich, wrap or salad. Includes a bag of chips, chocolate chip cookie & bottled water
A packaged Dinner – choice of entrée (microwavable), comes with fruit & bottled water
Orders will be available for pickup at the following locations:
Governors Complex – The Cellar: 2pm-4pm (Beginning Saturday, December 19th 2pm-2:45pm)
Ellicott Food Court – Sizzles: 2pm-4pm (Beginning Saturday, December 19th 3pm-4pm)
There is no limit on your orders. You may order any item on the menu, in any quantity. You will need to show your GET Confirmation page on your mobile device at pickup to receive your order.
Dining Points may be used on campus to order MoBULL Meals thru GET, at The Elli, Capen Café and Harriman Café. Refer to myubcard.com/schedule for daily hours.