One World Café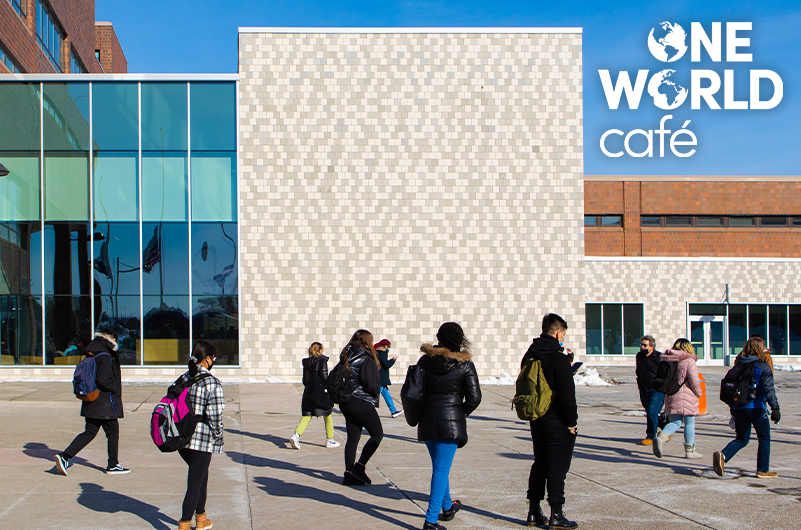 In partnership with the university, and with the approval of the Capital Planning Board, Campus Dining and Shops is bringing a new dining experience to life as part of UB's overall Heart of the Campus (HOTC) initiative.
Designed by the UB community, for the UB community, the new dining center had a grand opening in Spring 2022. The three-story, 53,500-square-foot facility features:
Seating for 500+
A global array of authentic, internationally-themed meals, snacks and drinks
Five international food platforms
A pre-function space for events in the Buffalo Room
The University Club, including multiple conference rooms and a bar

Note: The University Club is still under construction and an opening date is yet to be determined. When the space does become available, bookings/reservations will be done only through the university's EMS system.