Submit Card Photo
In the interest of promoting safety and security for our students, the University Police strongly encourage new students to submit a photo for their UB Card prior to visiting campus for Orientation.
Submitting your photo for your University at Buffalo identification card is easy! Students with University e-mail addresses should use Send Us Your Selfie to submit their photo.
Note:
If you are an International Student and/or do not have a University at Buffalo e-mail address, please use
this form
.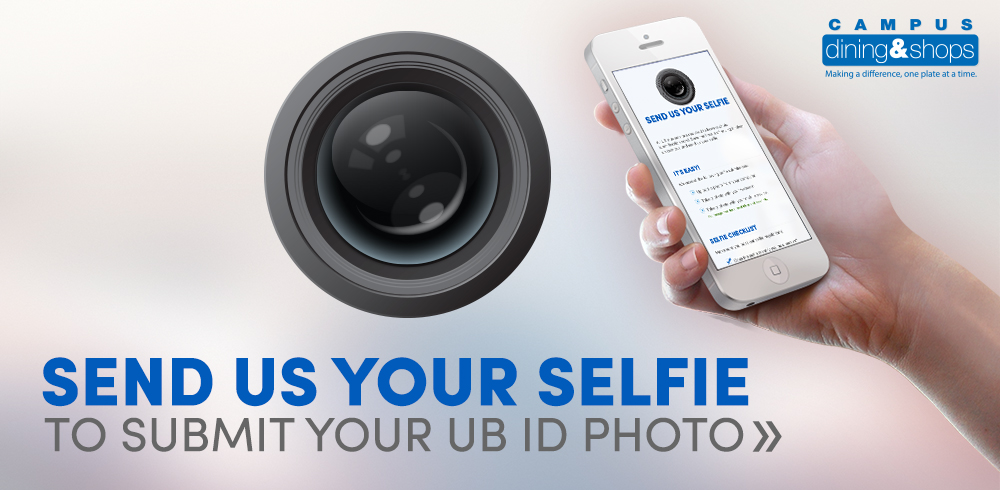 UB Card Photo Submission System
Please read over the guidelines to make sure your photo will be appropriate.
The image must be at least 15 kilobytes (KB) and less than 1 megabyte (MB).
The image must be at least 300x300 pixels.
The image must be a .jpg file.
This picture is for identification purposes, so it must clearly identify you.
You must be looking straight at the camera. (No side profiles!)
The background must be a light, solid color. (White or off-white)
There can be no borders on the photo.
There should be a small space between your head and the top of the image, as well as a definite contrast between you and the background.
The photograph must be in color, not black & white.
There can be no red eye or flash reflection on glasses or contact lenses.
No hats, sunglasses, jewelry, or garments of any sort that obstruct the view of your face.
This is a good photo.
This is a good photo.
(though it wouldn't hurt to smile!)
This is a bad photo.
You should be facing forward.
This is a bad photo.
The photo must include your shoulders.
This is a bad photo.
Hats are not allowed. The background must be a light color.
Additional Info
The UB Card office reserves the right to refuse any photos that do not meet these requirements.
Photo submissions are manually reviewed and can take up to two business days to be processed.
The UB Card office will make one attempt to notify you if your photo is not accepted.
If your photo cannot be used we will simply take your photo at the UB Card office or carding location.
If you have any difficulty meeting any of these guidelines, please contact the UB Card Office.